VD GROUP,Not Only The Best Massage Chair
You meet us-you meet your business opportunity
Guangzhou Zhixin Electronic Technology Co., Ltd. belong to VD GROUP,is a large scale industrial and trade integrated enterprise,
mainly engaged in production, research and development, and sales of massage chair and massagers.
Over the years, we have provided OEM service for many major international brands.
Adhering to the customer first service concept, insist on quality to win.
In the future,
we will continue to increase our development efforts and commit ourselves to providing more customers with
high-quality services and cost-effective products.
To get in touch with us to achieve more together!
200+
We had plenty of
                            practiced employees
                            dedicated researches
                            and continuous
                            innovation
100+
Our products have
                            covered more than
                            countries and
                            regional markets.
Explore Our Best Massage Chair
Our Massage Chairs Are Available For Different Market Needs
Keep up-to-date on the latest VD GROUP news and insights by browsing through our media releases below
Various certification provide customer for reliable and quality product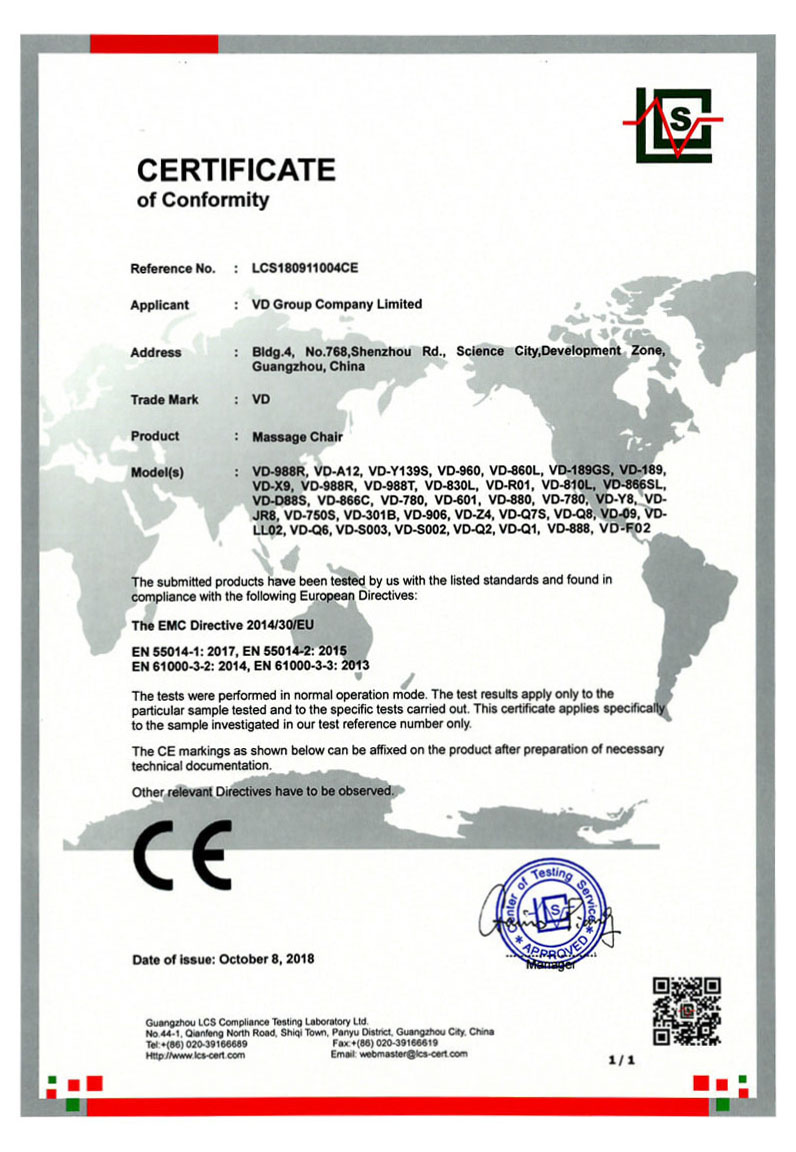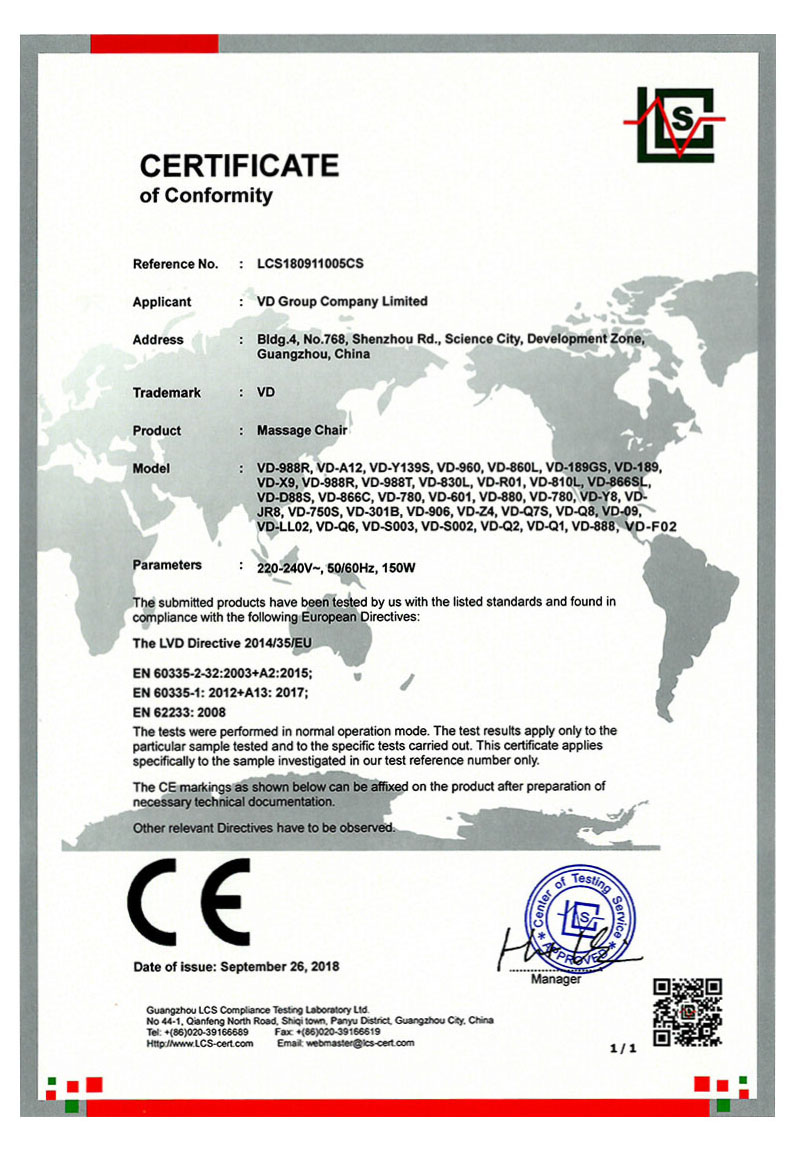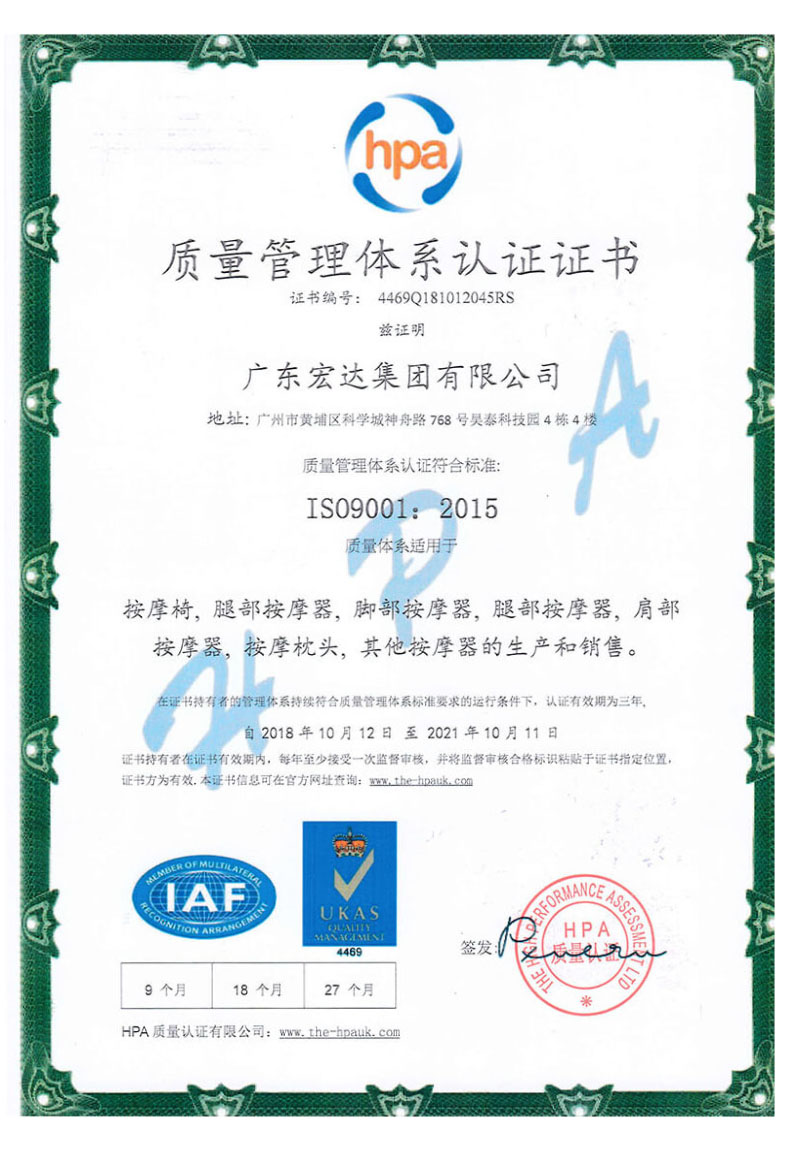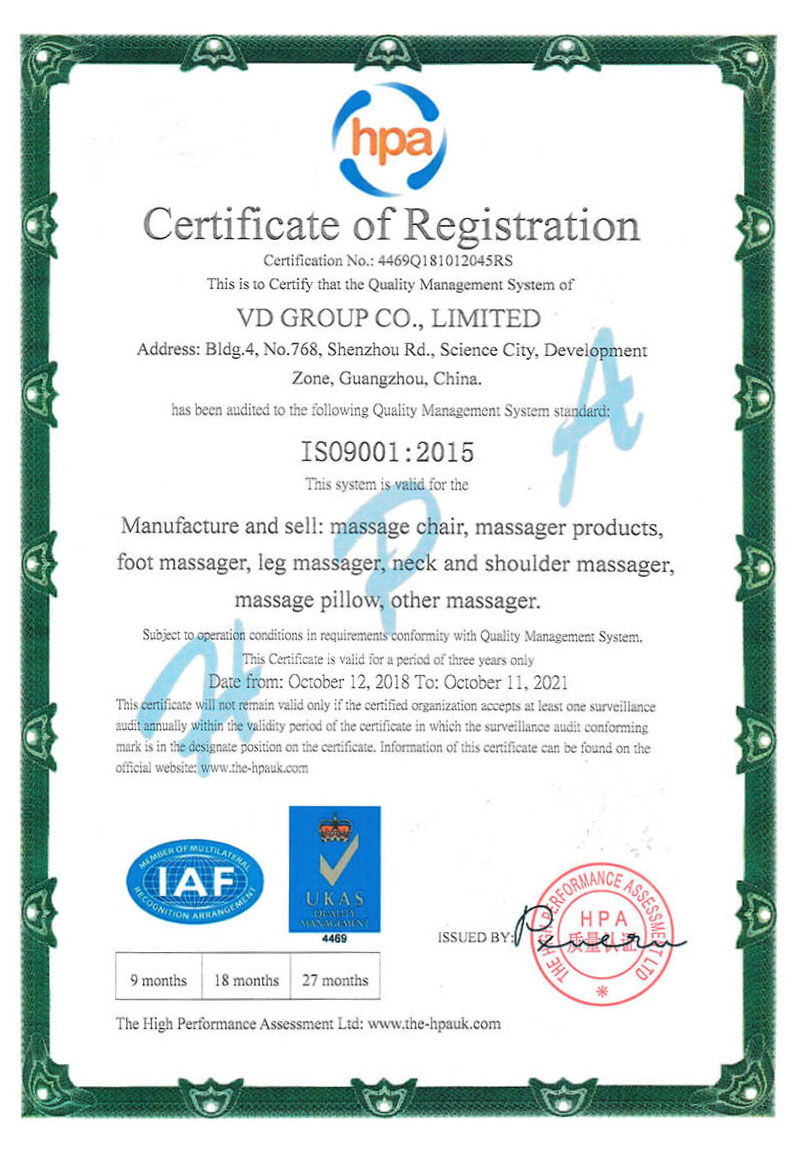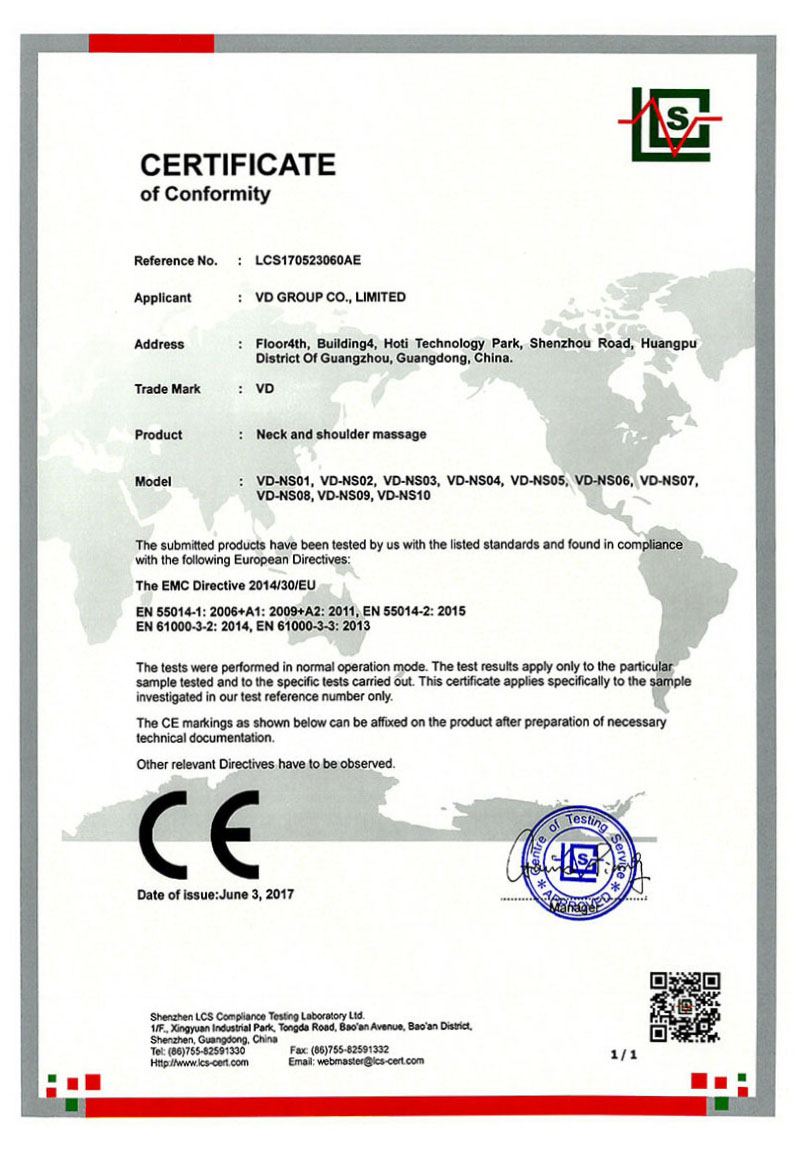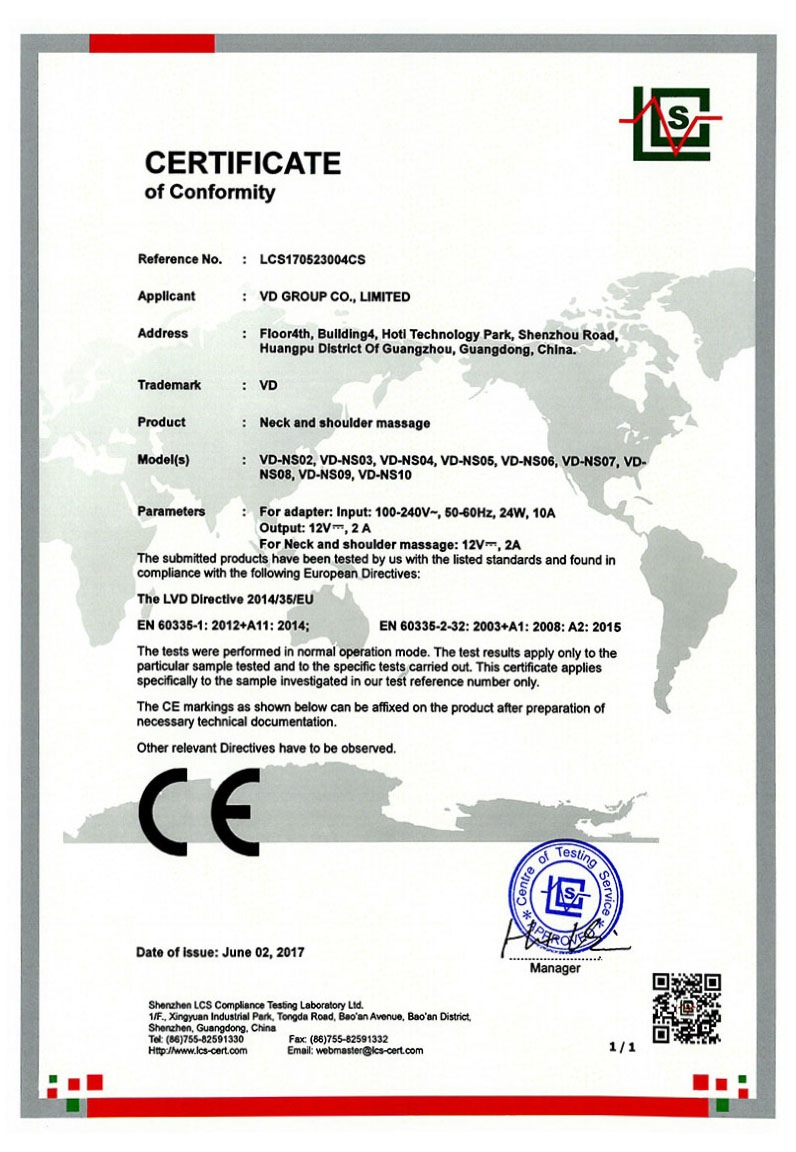 Quality Certification
ISO9001
Quality Certification
ISO9001
VD-Massage Approval
LCS170523060AE
VD-Massage Approval
LC8170523004CS
Every material going into the product is heavily tested during the product design to ensure the
highest quality standard and level of reliability